DCM News

As ever, we welcome new members who fancy dusting down their instrument (or tonsils) and joining us. Anyone can play and/or sing with us regardless of musical ability. For more info, please telephone our MD Andy Painter on 07432 420 411 and/or email andy7painter@hotmail.com (please write 'DCM' in the subject box).

From Feb 21st to March 28th 2017 inclusive DCM will be holding its regular Tuesday night rehearsals at the new location of The Zone, Main Road, Downderry PL11 3LE. Doors open at 7pm, we start playing at 7.30 and finish at 9.30pm.

Upcoming Concerts

Sunday 1st October - Harbour Moon Inn, Quayside, West Looe, 3pm (part of the Looe Festival).

Saturday 28th October - Downderry village hall Twinning Dinner, 8.30pm.

About Us

Founded in November 2010, Deviock Community Music (DCM) is a community music group based in Deviock, South East Cornwall. The original idea was to invite anyone who fancied making music to get together with others who felt the same way, regardless of ability or style. Many people enjoy playing music in their youth but for whatever reason, give it up in later life - with that in mind, DCM's aim was to provide an opportunity for people to dust off their instruments and collectively re-experience the joys of music.

Guided by our experienced musical director Andy Painter, DCM provides ensemble music training and performance opportunities for local people. It is affordable, not-for-profit, belongs fully to its membership and is non-denominational. All ages are welcome, gender is not an issue, we do not hold auditions - anyone wishing to be in the band is made very welcome and is encouraged to join in.

We now have around 20-25 members spanning a wide age range from nine years old through to retirement. The band plays a mixture of musical styles; everyone has a great time playing together and the atmosphere is supportive and encouraging, proof that it really doesn't matter what standard you are, it's the taking part that counts.

So, whether you play flute, woodwind, trumpet, saxophone, violin, electric or acoustic guitar, banjo, bass, keyboard, drums, a percussion instrument or a kazoo, please feel free to come along to our Tuesday night community music sessions. Our friendly MD will find something for you to play which suits your abilities. So don't be shy: take a deep breath, talk a friend into coming along too, and let's make some sweet music together!

New members are always welcome, regardless of musical ability, age or experience. Our rehearsal dates are listed above if you want to come and join us, or maybe just drop in and listen. You don't have to commit to regular attendance, just come along for one session if you like!

Contact Andy Painter tel. 07432 420 411, email andy7painter@hotmail.com

Rehearsal dates

Sessions are weekly on Tuesday nights, 7pm for 7:30pm start till 9.30pm during school term times. A small charge per session (see below) is made to cover our musical director's expenses and the hire cost of the hall. Light refreshments are provided. Please bring your own instrument plus amplification, leads and stands if required, all in safe working order.

Finances

Subs are collected at each rehearsal session - anyone who can't afford to pay is allowed to join in free of charge.

Subscription prices (per session):
£4 per rehearsal attended or £3 if paid upfront for the term. Subsidies available for under 18s.

After paying for hire of the church hall for rehearsals, any balance remaining is given to our musical director towards his costs, with a small float held in reserve for other band expenses (sheet music, equipment, etc.)

DCM Concerts 2015 - 2017

Saturday 23rd September - Millbrook football club (evening charity gig).

Sunday 27th August - Great Trethew Steam Rally.

Saturday 29th July - Downderry Carnival, Downderry school playground.

Saturday June 17th 2017 - Midsummer MADness, Trerieve Farm

Saturday March 11th 2017 - Twinning Breton Evening, Downderry & Seaton Village Hall

Saturday March 25th 2017 - One Day Festival, Inn on the Shore, Downderry
A day of free music and entertainment in order to raise awareness of and funds for St Luke's Hospice and the wonderful work they do, featuring a great array of acts including DCM (who closed the show with a storming soul set), Phat Bollard, The Busketeers Joanna Cooke and many more. The event was a great success and raised over £2,000 for the Hospice.

Sunday October 2nd 2016 - M.A.D. Jazz Lunch, Downderry & Seaton Village Hall
Two local community bands for the price of one, featuring DCM and a choir, bands and ensembles from Lanreath Community Music.

Sunday September 25th 2016 - Harbour Moon Inn, Quayside, West Looe
A free afternoon gig which took place on the final day of this year's Looe Music Festival.

Saturday September 10th 2016 - Crafthole Village Hall
Fundraising event in aid of Crafthole's new play park, featuring DCM and the Plymouth rock band Say It Like It Is.

Saturday August 27th 2016 - Morval Vintage Steam Rally

Saturday July 9th 2016 - Crafthole Carnival & Barn Dance, Memorial Hall, Crafthole
This year the carnival was themed to celebrate 150 years since Beatrix Potter's birth, with a barn dance held in the evening.

Saturday June 18th 2016 - Joint concert with Lanreath Choir, Band & Ensembles, Riverside United Church, Looe
Part of the church's 2016 Jubilee celebrations, this unique concert featured over 70 performers from the thriving community music groups of Lanreath and Deviock, with singers, bands and soloists performing music in a variety of genres and some surprise collaborations!

Sunday March 13th 2016 - M.A.D. Jazz Lunch, Downderry & Seaton Village Hall
DCM opened the show playing a mixed set of jazz standards and well known songs, with The Sunset Swing Band taking us back to the age of swing. Timeless, foot-tapping, music for dancing and for the audience to revel in nostalgia.

Sunday November 22nd 2015 - M.A.D. Jazz Lunch, Downderry & Seaton Village Hall

Featuring our village big band Deviock Community Music (DCM), followed by a set from McCue, a seven-piece outfit based in SE Cornwall featuring vocalist Martin McCue whose varied repertoire includes jazz standards, Frank Sinatra & Michael Bublé songs and popular covers.

After paying expenses, all monies raised at this event was given to Save the Children's Syria refugees appeal, providing urgent relief and long term aid to refugees in Syria, Lebanon, Jordan, Iraq, Turkey and Egypt.

Saturday October 17th 2015 - Community Supper, Wilcove Village Hall

Saturday July 11th 2015 - Crafthole Carnival, Crafthole Village Hall

Saturday June 20th 2015 - Midsummer MADness, Trerieve Farm, Downderry
Thanks to all who came and supported us at this enjoyable event. (read review)

Sunday March 8th 2015 - M.A.D. Jazz Lunch, Downderry & Seaton Village Hall

Re-introduced to meet popular demand, this delightful event is an enjoyable, relaxed, café-style occasion providing live music and wholesome homemade food at very affordable prices. This Jazz Lunch featured two acts: 25 Hours, featuring Mark Lewis-Watson (acoustic guitar), Caroline Bruce-Spencer (vocals) and Kevin Procter (bass guitar), and Deviock Community Music (DCM) - our village big band.

Any positive margin of income over expenses from running the event goes to help sustain DCM with ongoing costs such as insurance, sheet music, professional fees and small equipment. There is also a raffle to raise money for other good causes (e.g. last time for 'Save the Children', Ebola Disaster Relief).

Charitable fund-raising

We also fund-raise as a band by putting on affordable local concerts, mostly performing free of charge in support of a variety of good causes - these include the charities Cornwall Hospice Care, Shelter Box and Famine Relief, local fund-raising events for St. Germans Group Parish and Millbrook Methodist Chapel, and playing at the St. Nicolas School and Downderry Christmas carol services. We have also supported the Downderry Big Lunch and The Duloe Beer and Cider Festival (which raises money to support the community shop). Our gig at the Royal Cornwall Showground on 1st July 2012 was the major annual fund-raising event for Cornwall Hospice Care, with an audience in the region of 3,500 people.

~

DCM past performances

Music Around Deviock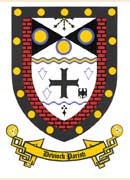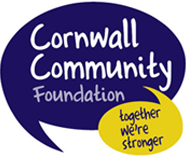 DCM gratefully acknowledges the support of Music Around Deviock,
Cornwall Council, Deviock Parish Council & Cornwall Community Foundation.
Text and images © Deviock Community Music, Deviock, Cornwall.
Midsummer MADness photos by kind permission of Chris Bowden ( 2013 and 2014) and Marielle Newton (2015).
All photos © the original photographers.